The Cleveland - Ethically Harvested White Sage Soap Bar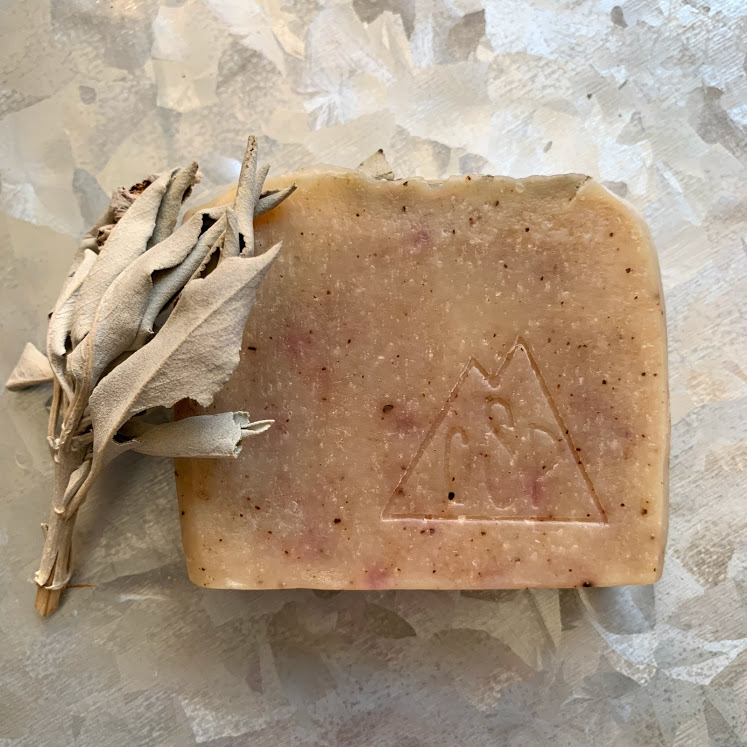 The Cleveland - Ethically Harvested White Sage Soap Bar
White Sage has long been used by Native Americans in the Southern California region to cleanse, purify, and protect their sacred spaces. The aroma is distinct, relaxing, and quite healing.
As part of Community Soap Project's Native Series, we have sourced ethically harvested white sage from Southern California and are offering this gorgeous White Sage Soap Bar. Inside you'll find Avocado (local to SoCal) and Jojoba (native to SoCal) oils to help moisturize and condition the skin, as well as ground white sage leaves to exfoliate the dead skin cells from the surface of your pores. In addition, this updated recipe now includes white sage infused organic olive oil help add a delicate aroma to each bar.
All soaps are hand made by me utilizing the cold-process method, always vegan, always palm-free.
As with all handmade soap bars, this bar will last its longest if kept lifted out of pools of water.
Ingredients: Organic Olive oil, Organic Coconut oil, Avocado oil, Organic Cocoa Butter, Canola Oil, sodium hydroxide, water, white sage.